Rock Star's Wedding Cake Topper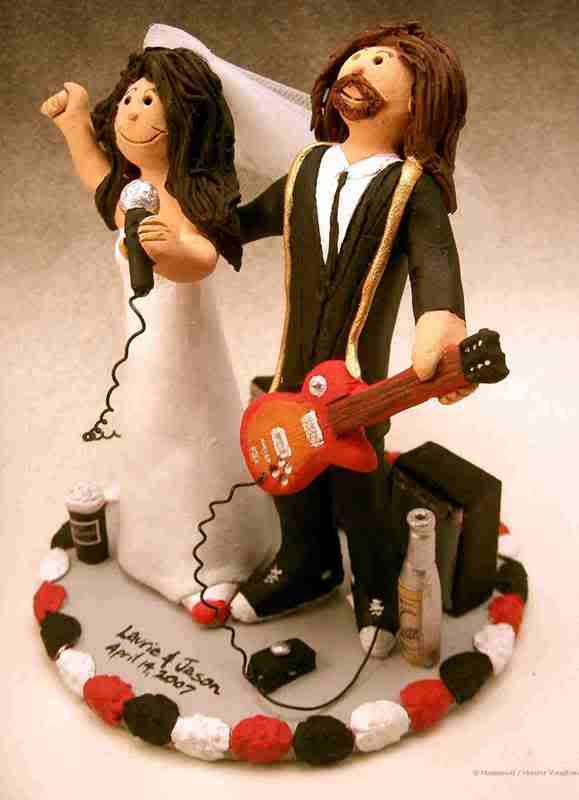 Rockin on for True Love!!! These 2 musicians are going to have the coolest wedding....and cake topper to rekindle the wedding memories long after this matrimonial gig!!
So just tune in to your inner harmonies and let us know what type of topper you would like created.
We are all ears and want to create the perfect wedding keepsake for you. You know we are #1 on the hit parade of customized wedding cake toppers.
This is what the bride to be had to say about this work of art.. we love it!!! thank you so much! thanks again! laurie
Roll over to your phone and call 1 800 231 9814 to order your own Rock Star's Wedding Cake Topper, or any style of topper, made to your specifications!
this toppers page is at http://www.magicmud.com/rock%20stars%20wedding%20cake%20topper.htm
Labels: beach wedding cake topper, humorous cake topper, musicians, rock star's wedding cake topper